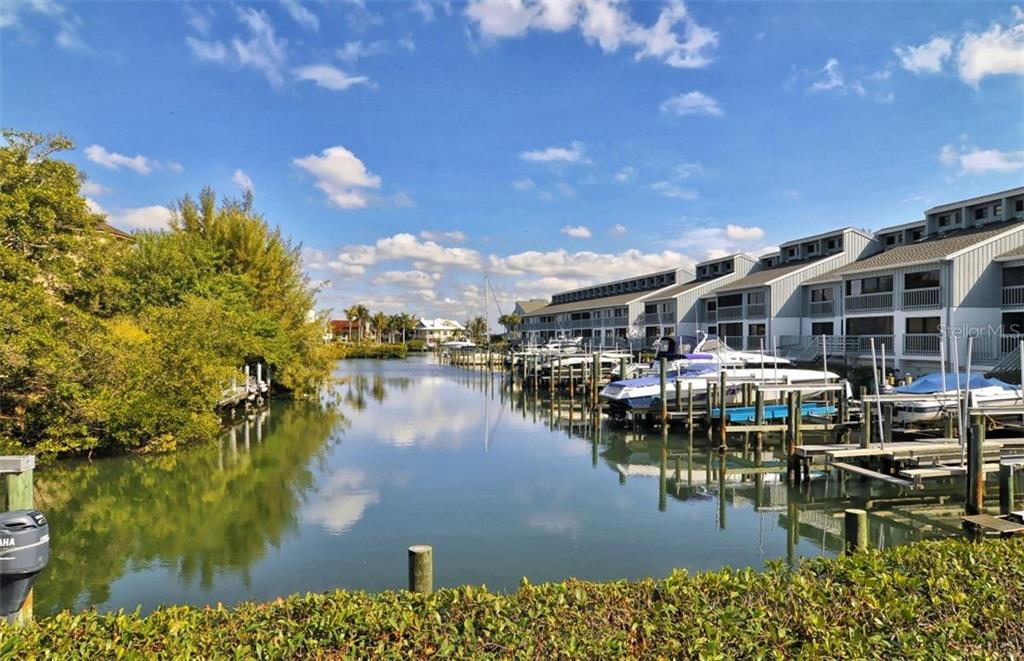 If you own a boat or have considered buying one and keeping it at Siesta Key, you may be interested in saving on marina fees by scooping up a condo that comes with a deeded boat slip. With so many condos on the key, how do you know which ones have day slips, first-come, first-served slips or deeded slips? Below are 4 with deeded or assigned slips so you can keep it there all year round on your own slip! Some even allow lifts, so if you're away for a few months at a time you'll have peace of mind.

If you're looking specifically for sailboat waters, those are a little harder to find on Siesta, but keep reading!

The photo above is of one of my favorites, Harbour Town Yacht Club. It's easy walking distance to Siesta Beach and it is the ONLY sailboat water marina on Siesta Key. The rest will accommodate power boats of various sizes. As always, be sure to check with the condo association or your favorite realtor (gosh, I hope that's me!) before purchasing!
Enjoy browsing!