Wondering How the Market is Doing in Sarasota and Manatee Counties?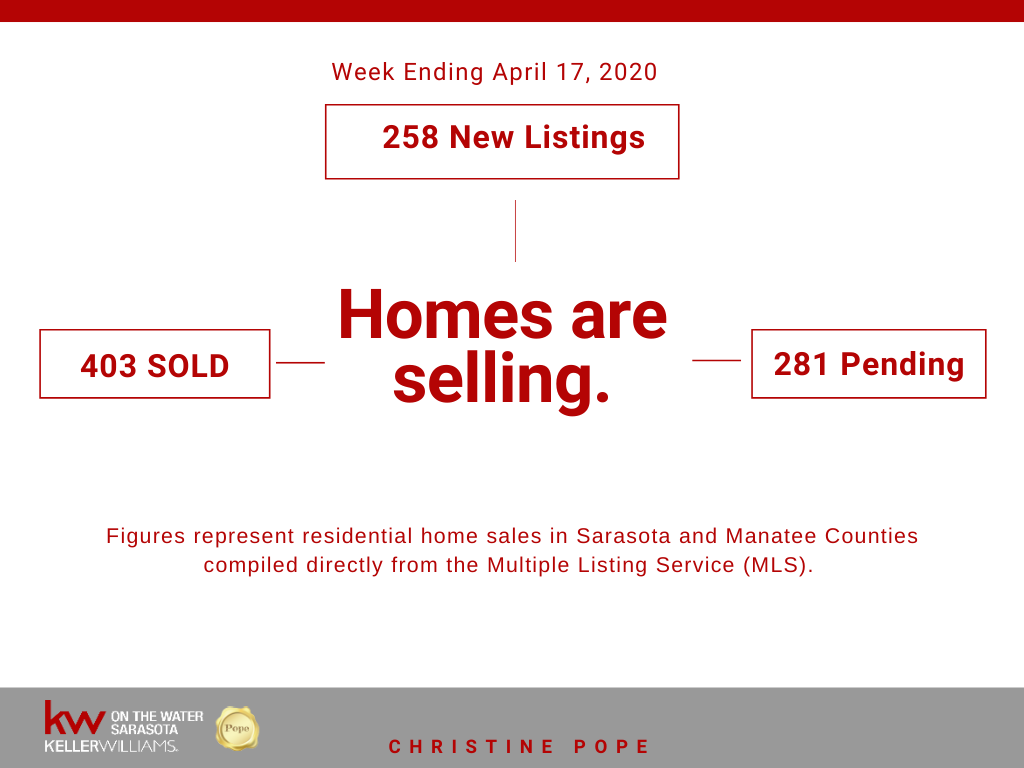 You know it's a strong, resilient market when, despite a major health crisis, homes are still selling at an impressive pace.

Yes, homes are selling and yes we are adapting to a new (hopefully temporary) normal in getting homes sold. Virtual tours, virtual open houses, masks, gloves, hand sanitizer, remote online notary signatures…you name it, we have found solutions for our clients.

As always, your safety is our top priority. If you're interested in buying or selling a home but not quite sure how we can make it happen in today's market, please give me a call and I'll walk you through it.