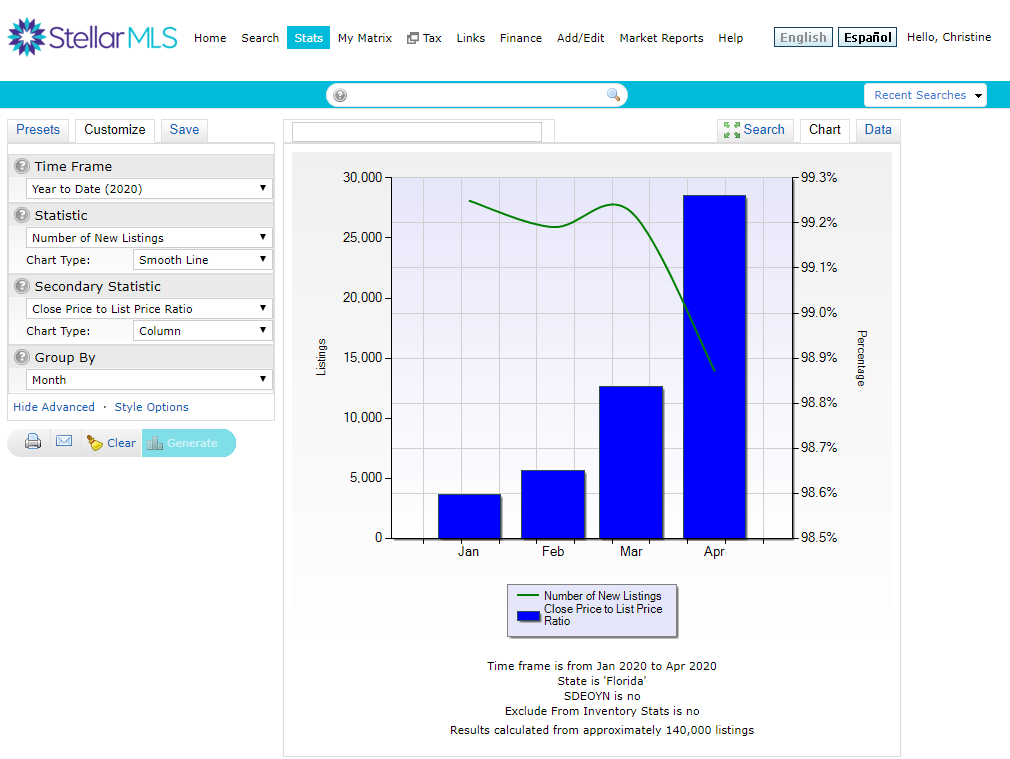 It's interesting to see how the numbers are playing out in the real estate industry in Florida right now. The number of sales definitely took a downward turn, but the close price to list price ratio increased. That's good news so far for sellers. Nobody has a crystal ball to see what that'll look like a month or two from now, but you can bet I'll be tracking it.

I have a hunch that our low taxes and amazing year-round weather might keep the market strong here. And, if you can work from home, you can live anywhere. If you can live anywhere, why not live where it's warm and sunny?
If you're thinking of selling, I can help. Call/text/email and let's talk!
Your Sarasota Realtor,
Christine Pope
941-685-5565